THAI : THAI CUISINE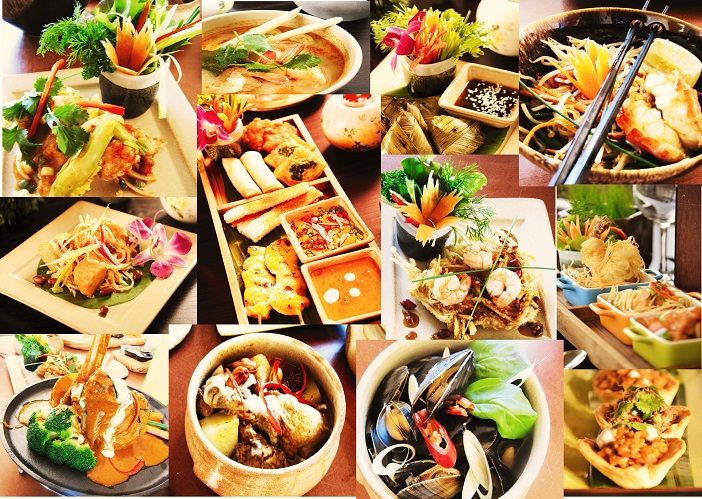 Thai cuisine is the national cuisine of Thailand. Blending elements of several Southeast Asian traditions, Thai cooking places emphasis on lightly prepared dishes with strong aromatic components. The spiciness of Thai cuisine is well known. As with other Asian cuisines, balance, detail and variety are of great significance to Thai chefs. Thai food is known for its balance of three to four fundamental taste senses in each dish or the overall meal: sour, sweet, salty, and bitter (and spicy).
Those top few Thai food are:
Tom Yum Goong (Spicy Shrimp Soup) - the quintessential Thai aroma! A bold, refreshing blend of fragrant lemongrass, chilli, galangal, lime leaves, shallots, lime juice and fish sauce shapes this classic soup, giving it its legendary herbal kick. Succulent fresh prawns and straw mushrooms lend it body. A versatile dish that can fit within virtually any meal, the distinctive smell reminds you of exotic perfume, while it's invigorating sour-spicy-hot taste just screams 'Thailand'!'
Pad Thai (Thai style Fried Noodles) - the default international Thai dish! Dropped in a searing hot wok, fistfuls of small, thin or wide noodles (you choose) do a steamy minute-long dance alongside crunchy beansprouts, onion and egg, before disembarking for the nearest plate. A truly interactive eating experience, half its fun (and flavour) lies in then using a quartet of accompanying condiments - fish sauce, sugar, chilli powder and finely ground peanuts - to wake it from its slumbers.
Gaeng Keow Wan Kai (Green Chicken Curry) - Morsels of fresh chicken. Cherry-sized eggplants. Tender bamboo shoots. Sprigs of Coriander. Generous handfuls of sweet basil. These humble elements form the body of this seminal curry. But how does it get so gloriously green you ask? Oh, that'll be the spoons of green curry paste that's stirred furiously into hot creamy coconut milk. Served alongside a bowl of fragrant Thai rice, Gaeng Keow Kan Gai is the extreme opposite.
Som Tum (Spicy Green Papaya Salad) - Hailing from the Northeast state of Isaan, this outlandish dish is both great divider - some can't get enough of its bite, some can't handle it - and greatly distinctive. Garlic, chilies, green beans, cherry tomatoes and shredded raw papaya get dramatically pulverized in a pestle and mortar, so releasing a rounded sweet-sour-spicy flavour that's not easily forgotten. Regional variations throw peanuts, dry shrimp or salted crab into the mix, the latter having a gut-cleansing talent that catches many newcomers by surprise!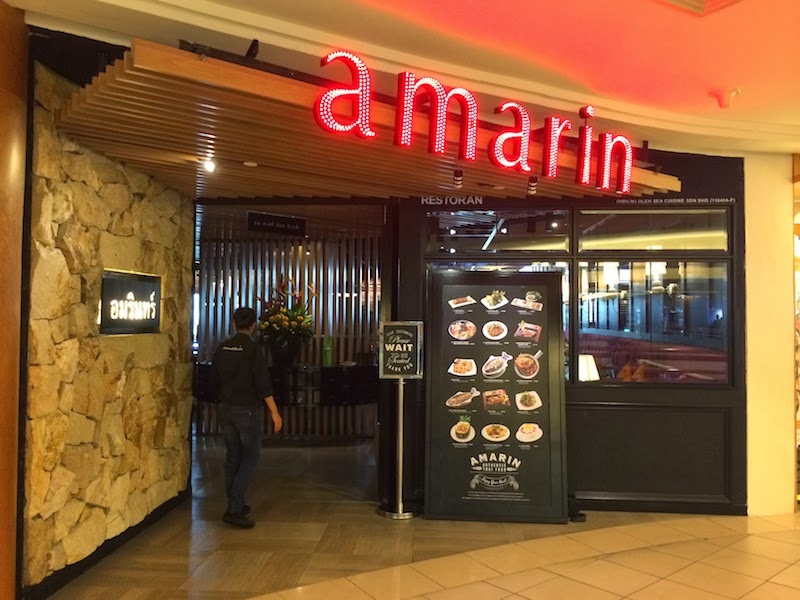 Amarin Heavenly Thai @ Mid Valley
Address :
S045, Second Floor, Mid Valley Megamall, Lingkaran Syed Putra, 59200 Kuala Lumpur.
Contact No :
03-2938 3187
Business Hour :
Mon-Sun, 12pm - 10pm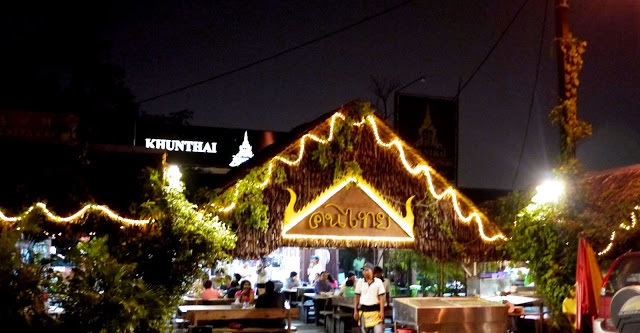 Khunthai Authentic Thai Restaurant @ PJ
Address :
5&6, Jln 5/44, Petaling Garden, Off Jln Gasing, 46000 Petaling Jaya, Selangor
Contact No :
03-77817523
Business Hour :
Mon - Sun, 10am - 3pm; 5pm - 12am
Website:http://www.khunthai.com/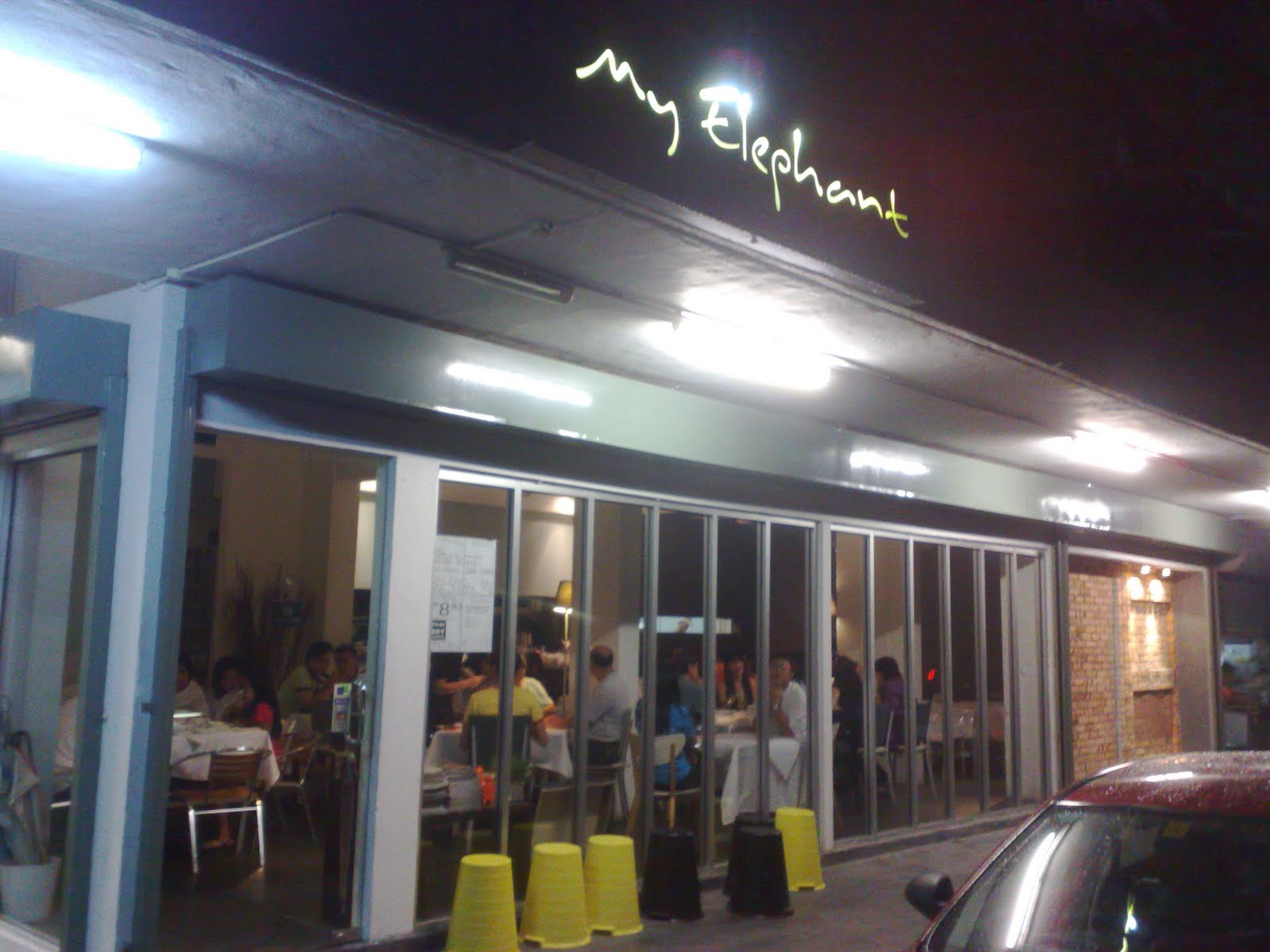 My Elephant @ Section 17
Address :
Block C-G4 Happy Mansion, Jalan 17/13 Section 17, 46400 Selangor, Malaysia
Contact No :
010-220 1283
Business Hour :
Mon - Sun, 11.30pm - 2.30pm, 6pm - 9.30pm
Website:http://www.myelephant.com.my