CAFE/BISTRO : HIGH TEA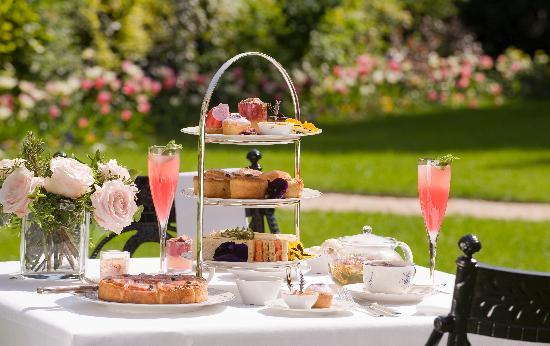 Afternoon Tea is a British food tradition, an afternoon treat of tea, sandwiches, scones and cake.But, often the term High Tea is used. These two actually is different.
Afternoon tea is served around 4.00pm. When afternoon tea became fashionable in the early 19th century, thanks to the Anna, the Duchess of Bedford it was never intended to replace dinner but rather to fill in the long gap between lunch and dinner at a time when dinner was served at 8pm. Lifestyles have changed since those times and afternoon tea is now a treat, rather than a stop-gap.
High Tea means different things to different people. The origins of Afternoon Tea show clearly this was the preserve of the rich in the 19th century. For workers in the newly industrialised Britain of the time 'tea' had to wait until after work and be substantially more than just tea and cakes. Workers needed sustenance after a day of hard labour, so the after work meal was more often hot and filling and accompanied by a pot of good, strong tea to revive flagging spirits.

The addition of High is believed to differentiate between the Afternoon Tea served on low, comfortable, parlour chairs or relaxing in the garden and the worker's High Tea served at the table and seated on high back dining chairs.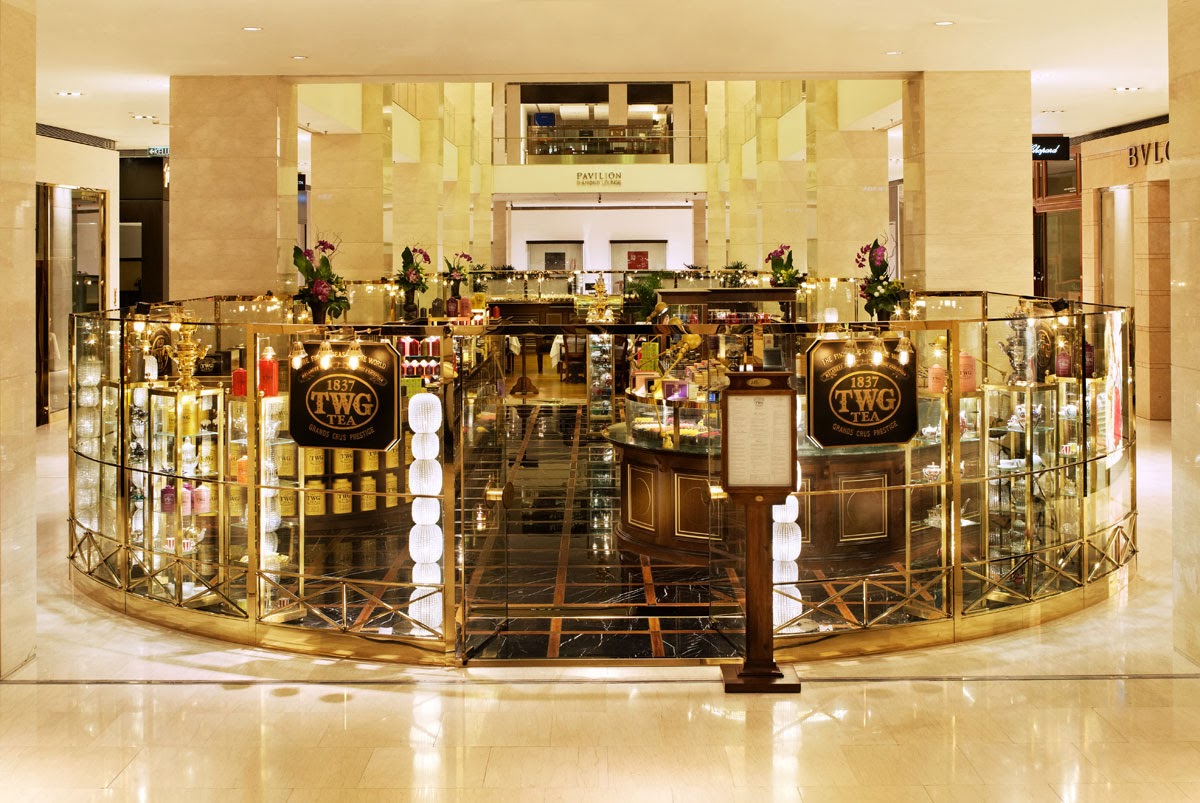 TWG Tea Salon & Boutique @ Pavilion
Address :
Pavilion Kuala Lumpur
Level 2, Lot P2.16.00 & 2.34.01, 168, Jalan Bukit Bintang, 55100 Kuala Lumpur
Contact No :
03-2142 9922
Business Hour :
Mon - Sun, 10am - 10pm
Website:http://www.twgtea.com/