Ishin Japanese Dining @ Old Klang Road
Ishin Japanese Dining is a Japanese restaurant serving genuine Japanese and Kaiseki style cuisines that are cooked to order. The restaurant prepare meals freshly using ingredient imported from Japan's famous Tsukiji market with the finest ingredients of the season.
The restaurant nested along the Old Klang Road, it was not been realized despite numerous passed by of the place. This was only come across from friend's sharing on social media and decided to take a try. The restaurant was built up from an existing corner bungalow hidden behind a plant wall.
Restaurant come with free valet service as the parking space is limited, customers cars are park side by side and back by back at the parking space besides the restaurant. Environment is cosy and quiet; seat are limited, thus, customers could enjoy the meal in pretty private feel. Menu shown with Ipad but order was not done thru Ipad, not every dish has an image display. Still prefer hard copy menu.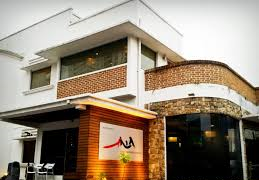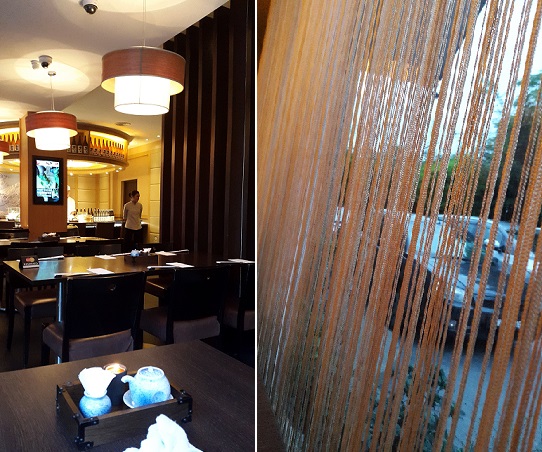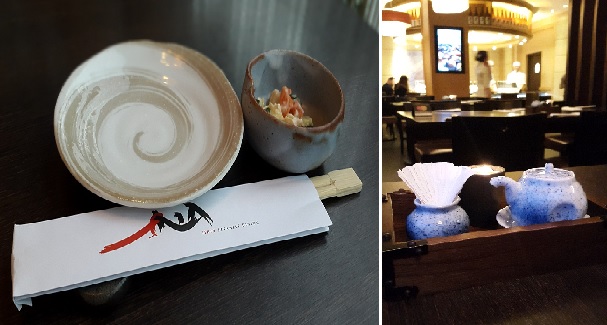 Ordered dinner course, Teppanyaki Lamp and Teppanyaki Beef which cost RM55 each. Lamb and beef cooked just nice and juicy.

Captain of the restaurant approached and commented that food ordered might be too much to be finished; he was kind enough to suggest make the portion of Kaki Cheese Yaki from original of 4 pieces to 2 pieces. Kaki Cheese Yaki & Surume Ika is fresh. However, taste of Yaki Nasu is bit weird and it was waited till all dishes finished.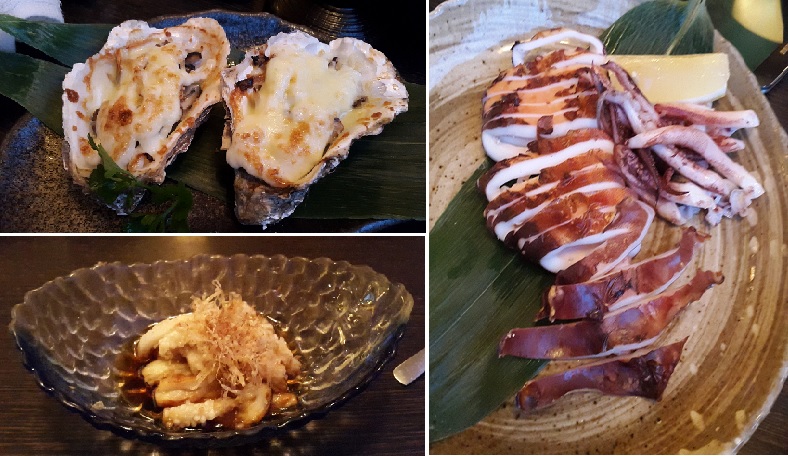 Kaki Cheese Yaki (RM22); Yaki Nasu (RM11); Surume Ika Teriyaki (RM38)
According to the captain, they do serve special dish or customized dish which is not on the menu. Friend of mine requested for grill prawn with cheese.
By finished the main course, captain approached us with the dessert menu and introduced us Japanese Wafer Ice Cream which is not in the dessert menu. At last we took black sesame (Goma) ice cream which is not in the menu as well, it was just nice and with texture of white sesame seeds.
Overall, satisfy on the food and services provided although time waited for Yaki Nasu which should be served as appetizer. Compliment goes for the captain / restaurant manager who is very customer oriented. Worth for a revisit.
*Price Range (per person): RM50 ~ RM100
Address
Contact Info
Business Hour
No. 202, Persiaran Klang Batu 3 3/4 Off Jalan Kelang Lama, 58000 Kuala Lumpur
Tel :
+03-7980 8228
Fax :