ASIAN : BALINESE CUISINE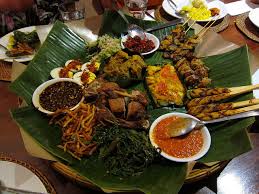 Balinese cuisine is a cuisine tradition of Balinse people from the volcanic island of Bali. Part of Indonesian cuisine, it demonstrates indigenous traditions, as well as influences from other Indonesian regional cuisine, Chinese and Indian. The island's inhabitants are predominantly Hindu and culinary traditions are somewhat distinct with the rest of Indonesia, with festivals and religious celebrations including many special foods prepared as the offerings for the deities, as well as other dishes consumed communally during the celebrations.
Rice is almost always consumed as a staple accompanied with vegetables, meat and seafood. Pork, chicken, fruit, vegetables and seafood are widely utilized, however just like most of Hindus, beeft is never or rarely consumed.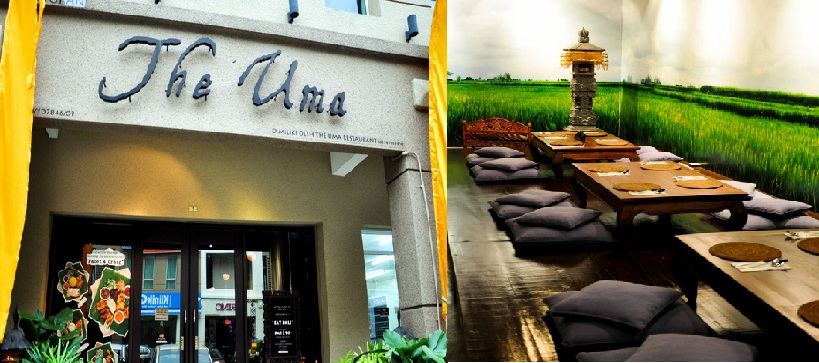 The Uma Balinese Restaurant
Address :
7-G & 7-1 Jalan PJU5/21, The Strand, Kota Damansara, 47810 Petaling Jaya, Selangor, Malaysia
Contact No :
03-6142 2771
Business Hour :
Mon, 12pm - 3pm, 6pm - 10pm
Wed - Sun, 12pm - 3pm, 6pm - 10pm
Tues, Closed
Website:http://www.the-uma.com/
https://www.facebook.com/theumarestaurant
*non-halal restaurant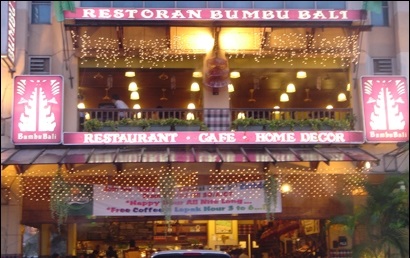 Bumbu Bali @ Bandar Puteri Puchong
Address :
18 & 18-1, Jalan Persiaran Puteri 1, Bandar Puteri Puchong, 47100 Puchong, Selangor
Contact No :
03-8061 8699
Business Hour :
Mon-Sun, 11am - 10pm