MALAYSIAN : HAWKER FOOD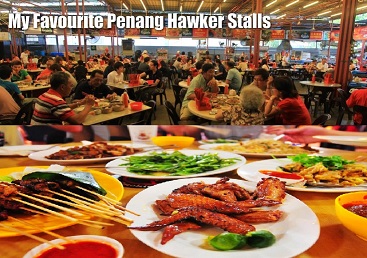 A hawker centre or cooked food centre (小贩中心 or 熟食中心) is the name given to open-air complexes in Singapore, Malaysia, Hong Kong and Riau Islands housing many stalls that sell a variety of inexpensive food.
The best of Malaysia's food isn't served at fancy restaurants but at stalls set up by the roadside, inhawker centres, or in street-side coffee shops.
Patronised by rich and poor alike, hawker stalls are found all over Malaysia, from urban sites beside busy highways, to idyllic seaside locations. Feeding and slaking the thirst of the nation is a round-the-clock affair: Malaysians, as a rule, live to eat and not the other way around. With such low prices who'd be bothered to cook, and as most hawkers specialise in only a few dishes, they have perfected their culinary skills to a degree where most people would prefer to eat out than in. Basic tables and stools are provided on-site. Hawkers will often ask if you want to makan – "eat there", or bungkus – "take-away".