Restaurant Yoke Heng 玉興飯店 @ Seri Kembangan
Restaurant Yoke Heng 玉興飯店, a chinese restaurant that operated and owned by a family which has expanded the space from one to two shoplots; one with air-conditional and another without air-conditional. It is same row as Restaurant East Of Highway 大道东酒家.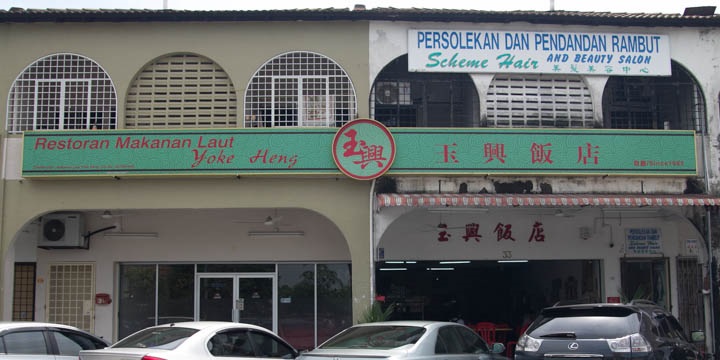 The restaurant famous for it's Claypot Lou Shu Fan where the cooking method is different from others, one of the must order dish. May try others popular dishes like Pork Ribs in Aluminium Foil, Fried Lala, Tiger Prawn Noodle.
There was media reviews, photograph with artist displayed on the wall.

Claypot Lou Shu Fan looks like a shark fin soup, scattered with crunchy fried garlic, fried dry shrimps (虾米), mushroom and minced pork. Mix the plate of belacan into the bowl and taste the rich flavor. You may add in black vinegar as well for another flavor and taste like loh mee.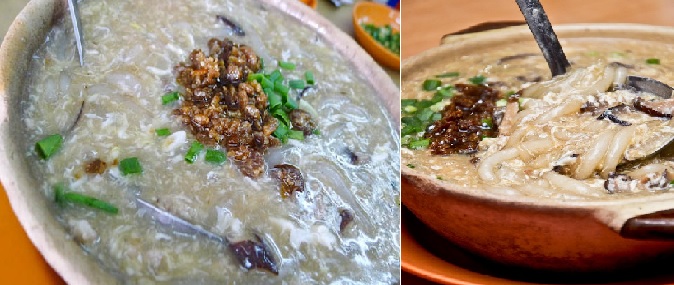 Fried Lala is tasty; pork ribs in aluminium foil taste juicy and it was sweet in flavor.

Tiger prawn noodle is enrich and filling, note that the dish price is vary based on the market price of tiger prawn and lastly the herbal chicken.
Personally felt that the food is good but the tauke woman is not friendly, service might be slow during peak hours.
*Price Range (per person): RM20 ~ RM30
Address
Contact Info
Business Hour
No. 33, Jalan SR 8/4, Taman Putra Indah, Serdang Raya, 43300, Seri Kembangan, Selangor
Mon - Sun, 10.30am - 2.30pm, 5.30pm - 10.30pm
Closed on Monday of alternate week
*non-halal restaurant