Coliseum Cafe @ Jalan Tuanku Abdul Rahman
Established in 1921, Coliseum Cafe & Grill Room is one of the oldest in the country and is a walk down memory lane for KL in the early 1920s. Nearly a century old and it's one of the best examples of the city's colonial heritage. June 2013, Coliseum Café Kuala Lumpur has clinched the Malaysia Book of Records award for the 'Longest Operating Western Colonial-Themed Restaurant', having been in business since 1921.
The Coliseum Café and Grill Room is a fine example of how West and East have assimilated tastefully to present a unique Western Hainanese cuisine.
The Coliseum Café and Grillroom started in 1921 and some nine decades later, still continues to operate in the same premises at one of the city's oldest streets, Jalan Tuanku Abdul Rahman. The restaurant's ambiance is atypical of a colonial grillroom, retaining many of its original wood interior and trimmings. With its main outlet at Jalan Tuanku Abdul Rahman; can be reach with public transport: Bandaraya LRT stop - 5 mins walk to Jln TAR.
Its signature dishes, then and now, include the ever popular Oxtail Soup, Baked Crab, sizzling steaks served with a choice of 4 different sauces, Hainanese chicken chop, chicken Maryland, Hainanese Meehoon, Mamak Mee, Fried rice and also fried sambal rice. Desserts include banana fritters, fried ice cream, crème caramel and Hainanese coffee.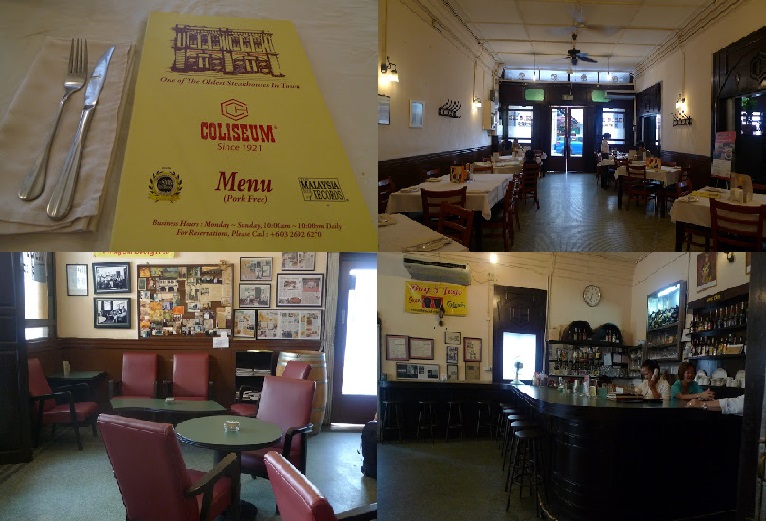 Sizzling Australian Rib Eye Steak; Sizzling New Zealand Lamp Chop; the waiter will serve the sizzling dishes at your table side.

Hainanese Chicken Chop - signature of Hainanese cuisine, sweet and sour homemade gravy to be smothered over the deep fried chicken chop, alongside some mixed beans and tomatoes.

Roast Chicken with Turkey Ham - A decent roast poultry with juicy and well-marinated meat. The dish comes with a whole chicken leg that is pleasantly roasted, leaving the skin tad smoky, and served with brown sauce.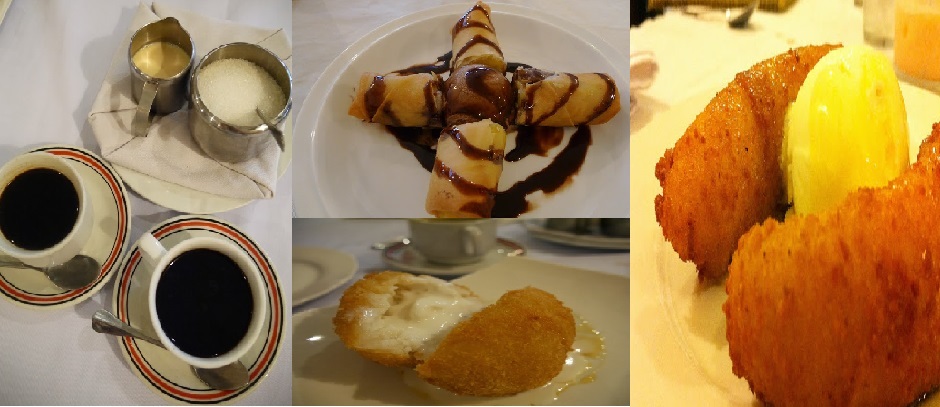 Hainanese Coffee; Banana springrolls drizzled with choco sauce & ice-cream; Fried Ice Cream; Fried Bananas & Ice Cream
This is not just a cafe but a place of nostalgia; a place to see how the country has progressed from the British colonial era right up to the formation of Malaysia.
*Price Range (per person): RM30 ~ RM50
Address
Contact Info
Business Hour
98 Jalan Tuanku Abdul Rahman, 50100 Kuala Lumpur, Wilayah Persekutuan Kuala Lumpur