Fisherman's Cove @ Starhill
The irony about KL-ites adoration of seafood is that, by and large, the quality of the fish and crustaceans on offer is not actually that high. That's not the fault of any of the restaurants, I should point out. It's merely a factor of being far from the ocean. Getting the catch to your plate takes longer, hence the freshness and taste loses some of its sparkle.

There are exceptions, Fisherman's Cove. The city's high-end offering to the seafood scene manages to overcome the obstacles of KL's distance from the sea in fine style.Fisherman's Cove was shortlisted in the Best Seafood Restaurant category of the Time Out KL Food Awards 2009, 2010, 2011 and 2012.
The setting is aptly reminiscent of life on the waves, designed as it is in the style of an old South East Asian junker ship with an open-concept kitchen.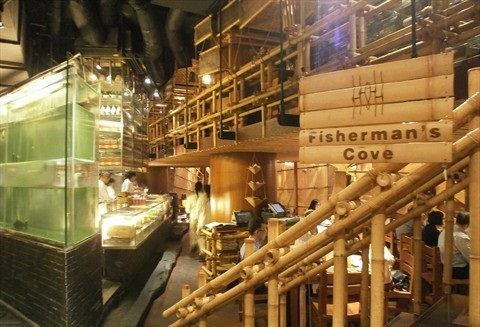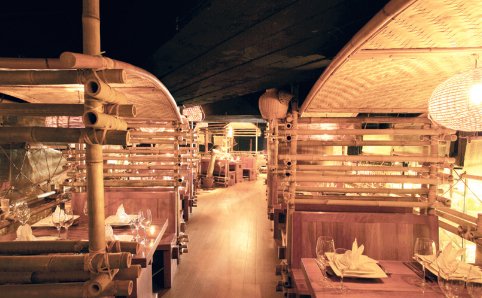 Hot & Cold Prawn Cocktail with Warm Tangy Mayo & Cold Cocktail Sauce; Teriyaki Sea Eel with Fruity Sushi Rice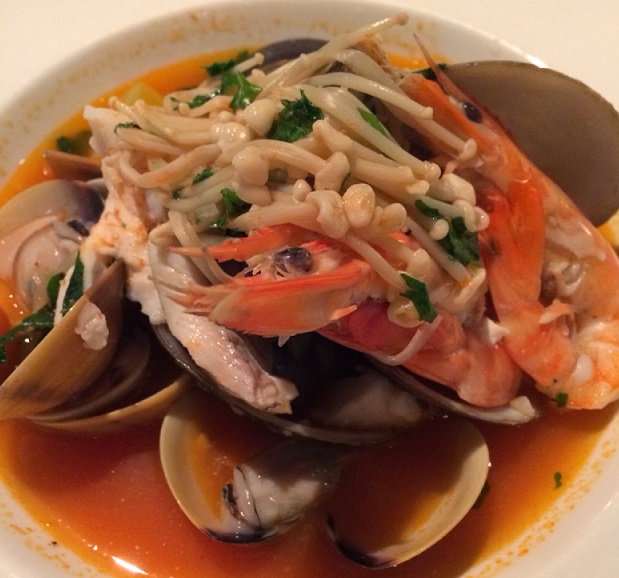 Fisherman's Cove Seafood Soup - signature soup and it arrived filled with fresh seafood; fish, fresh prawns, clams, enoki mushrooms, cherry tomatoes and fresh herbs.

Pan-Fried Fillet of Coral Grouper with Pipi Clams and Lemon-Butter Sauc; Teriyaki Salmon Fillet with Seasonal Vegetables; Steamed Coral Grouper in Spicy Nyonya Sauce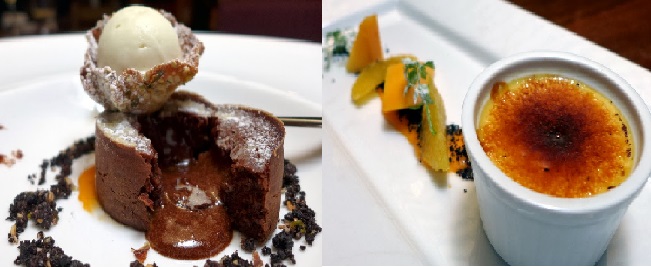 Warm Chocolate Lava Puddin; Lime and Ginger Creme Brulee
A restaurant with charming ambience; fresh high quality seafood; excellent service.
*Price Range (per person): RM100++
Address
Contact Info
Business Hour
LG10, Feast floor, Starhill Gallery 181 Jalan Bukit Bintang, 5100 Kuala Lumpur