Laziz Arabic Restaurant @ Solaris Mont Kiara
Just directly opposite Cold Storage @ Solaris Mont Kiara; Laziz which mean "Delicious" in Arabic language, with the tagline "Journey to Authentic Middle Eastern Cuisine" features culinary delights from Middle East and a fusion of intercontinental cuisine.

Laziz atmosphere is achieved through palettes of soft tones that range from brown to sand. The interior's warm and tranquil by its beautiful copper Arabic lightings giving you a warm feeling you're on a journey through the Middle Eastern.
It using Extra Virgin Olive Oil and Fresh Authentic Herbs as the base for their cooking style, and to complete the menu the Restaurant also provides organic Herbal Drinks. The menu wide range of soup, salads, and Middle Eastern appetizers , while the main course have a variety of sections such as seafood, lamb, chicken, rice, pasta, grill ..Etc... to meet the customers palate.

Laziz also provides no smoking and smoking sections for shisha hookah pipe lovers with an in-house variety flavors.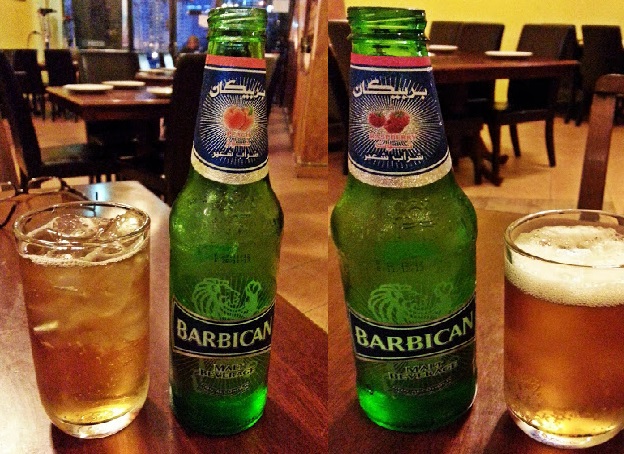 Barbican (Raspberry & Peach Flavoured). Barbican is a Arab produced non alcoholic flavoured beer.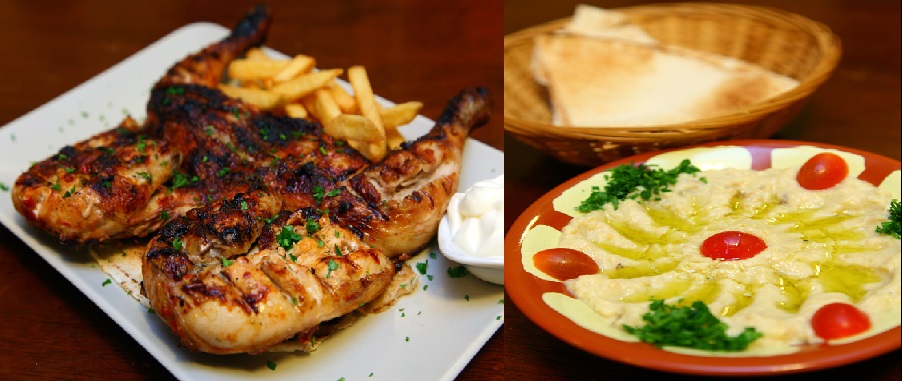 Grilled Spring Chicken - well marinated with a unique blend of Middle Eastern herbs and spices.
Mutabal - a popular meze dish made by mashed eggplant and topped with olive oil, usually eaten by dipping bread into it. The smoky flavour it exhibits is not due to fact that it is burnt or anything, just that the eggplant was broiled over an open flame before being made into pulp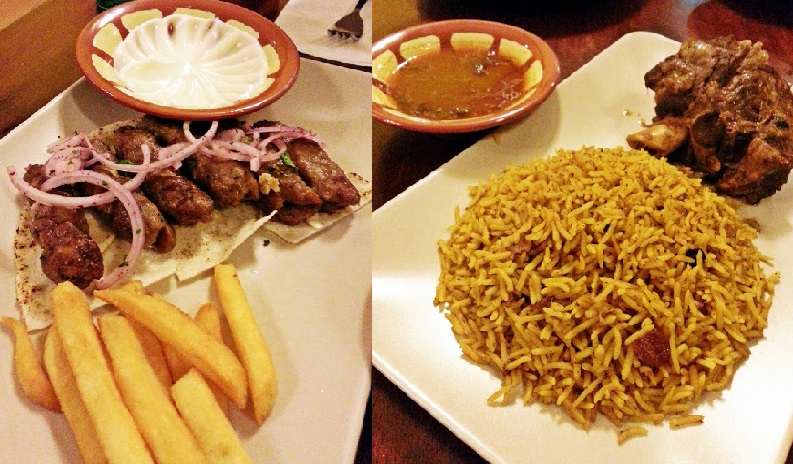 Lamb Kebab with Pita Brea; Lamb Briyani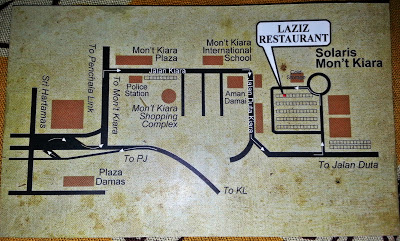 *Price Range (per person): RM30 ~ RM50
Address
Contact Info
Business Hour
No.18, Jalan Solaris 5, Mont Kiara, Off Jalan Duta Kiara, 50480 Kuala Lumpur, Malaysia