MALAYSIAN : LOCAL CUISINE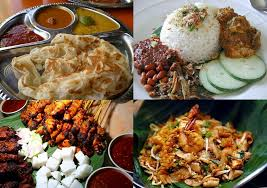 Malaysia population can roughly be divided amongst three major ethnic groups: Malays, Chinese and Indians. The remainder consists of the indigenous peoples of Sabah and Sarawak in East Malaysia, the Orang Asli of Peninsular Malaysia, the Peranakan and Eurasian creole communities.
Thus, Malaysia Local Cuisine including Chinese Food, Malay Food, Indian Food, Nyonya Food, mamak food and others.