Pasta Zanmai @ Mid Valley
Pasta Zanmai located just next to Watson; first floor of Mid Valley mall. A japanese restaurant offering vast selection of pasta, spaghetti and pizza in japanese cooking style.
As the restaurant name, pasta is the highlight where combining Italian and Japanese. Be the types, shapes, length, the colors, the flavors, the ingredients or even the sizes, one is likely to find a platter of great one here. From soup, dry to something in-between, variety of sides come with the pasta, eg. salmon, octopus, clam, lobster, mushroom, chicken teriyaki and etc.
By the way, this is a sister restaurant with Sushi Zanmai.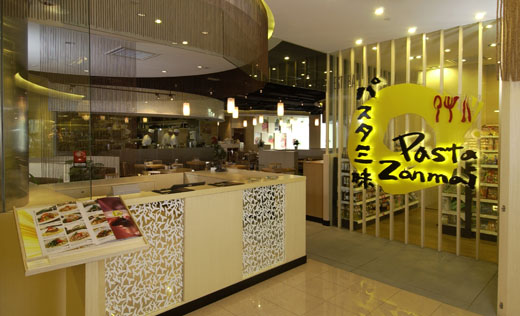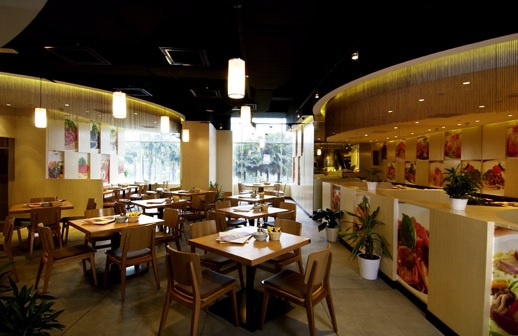 Certain pasta does come with set (include soup & salad) or combo set include 2 mini dishes.

Ebi to Ika no Cream Sauce – Prawn & Squid Cream Sauce Pasta
Unagi Kabayaki to Onsen Tamago – Roasted Eel & Hot-spring Egg Pasta

Asari to Kinoko no Cream Sauce - Short-neck Clam & Japanese Mushroom Cream Sauce Pasta
Hotate to Kinok no Spicy Pasta

Hotate to Kinoko no Mentaimayo Pizza - Grilled Scallop & Mushroom with spicy Cod Fish Roe & Mayonnaise Pizza
Teriyaki Chicken Garlic Omu Rice


Ebiten Unagi Rice; Chic Hotate Pizza; Kaki Kimuchi Pasta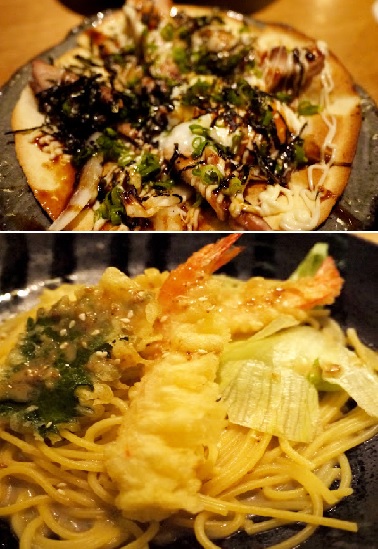 Mini Teriyaki Chicken Pizza & Mini Ebi Tempura Gomadare Pasta (2 mini dishes come as a combo set)

A nice restaurant to try out the fusion food of West and East.
*Price Range (per person): RM25 ~ RM50
Address
Contact Info
Business Hour
Lot F-051, First Floor, Mid Valley Megamall, Mid Valley City, Lingkaran Syed Putra, 59200 KL.
Tel :
03 – 2283 2160
Fax :