La Risata @ Damansara
La Risata bring the meaning "the laughter", has its two branches opended at Medan Damansara and Ampang; serving variety of authentic and good Italian food ranging from traditional wood-fired oven thin & crispy pizzas to pastas, meat and seafood dishes that exude the very essence of Italian dining – rustic, hearty and good.
La Risata won Best Italian in the Time Out KL Food Awards 2013 and 2011. It was shortlisted in the same category in 2012 and 2010. In 2009, it was shortlisted in the Best Pizza food category.
Branch at Damansara opened in 1999 and has since expanded into two shop lots. Red brick and unfinished cement walls gives it a modern yet rustic feel.
Different spaces is available by having black metal grilles and glass doors as separator. Enjoy happy hour drinks and light snacks at the bar area with its high table seatings. Wall of antique mirrors creates a romantic backdrop to the cosy banquette seating for a more intimate dining experience. Al fresco dining for those who prefer to enjoy the fresh air and watch the world go by while dining.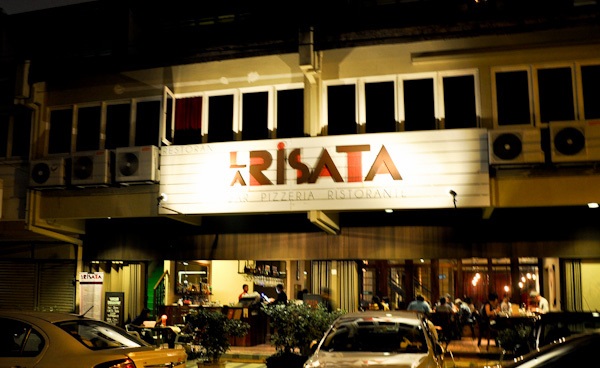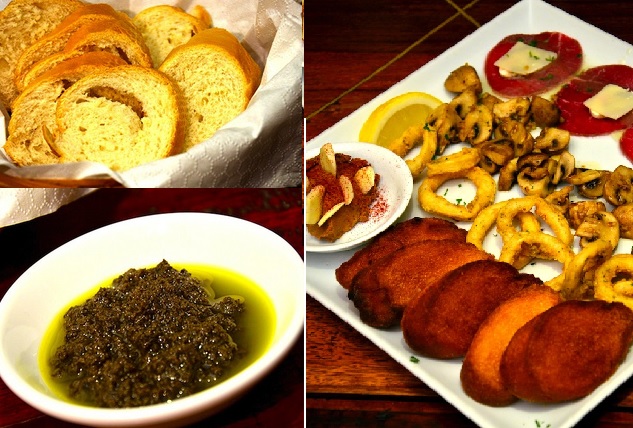 White bread & homemade olive sauce
Antipasti Misti – Antipasti platter adorned with grilled mushroom, deep fried calamari rings,beef carpaccio & garlic crostini with chicken liver pâté. A great preparation for sharing & snacking while enjoying your drinks & chitter-chatters.
Pollo Facito - deep fried chicken breast stuffed with ricotta and spinach;
Insalata Verdura Grillia - grilled vegetable salad
Filetto Di Merluzzo Con Vongole Fagioli - pan-fried cod fish
Stinco D'Agnello - tender braised lamb shank in a rosemary sauce on a bed of mashed potato that fell off the bone

Panna Catta – Smooth cream pudding with caramel sauce & Strawberry sauce
Zucotto – Liqueur dome cake filled with chocolate & vanilla cream with almond, hazelnut & chocolate bits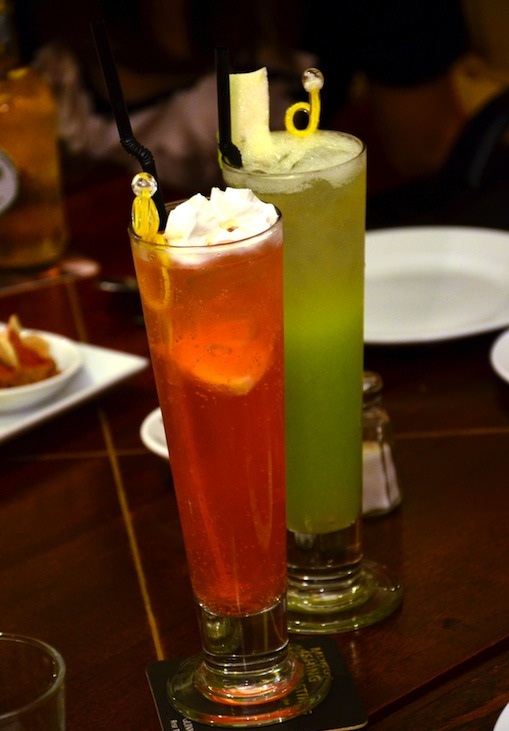 Italian Sodas; Passion fruit Cream Soda & Kiwi Guava Soda
A casual Italian dining restaurant serving good Italian food for more than 10 years, a cosy place to be for dating couples, groups of friends and even family dining.
*Price Range (per person): RM30 ~ RM80
Address
Contact Info
Business Hour
128 Jalan Kasah, Medan Damansara, 50490 Kuala Lumpur