Marché @ The Curve
Marché Restaurant with concept about Fresh, healthy and fast!

Marche (say Mar-shay) means "market" in French, Marché Restaurant is the original when it comes to display cooking and offers the feeling as if you were eating in a market. Freshness and quality is in high demand therefore, prepare meals right in front of the waiting guests and provide an informal, comfortable atmosphere.
Easyly spot the restaurant by locating the green cow.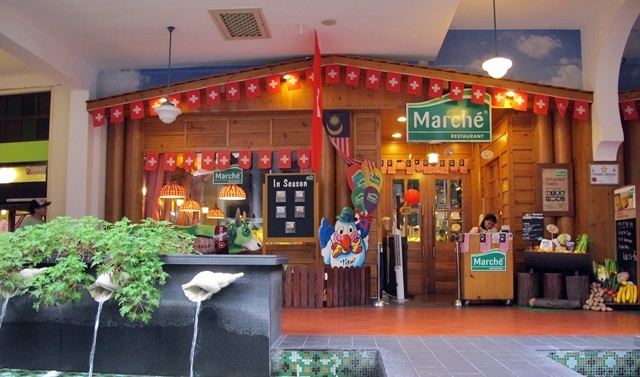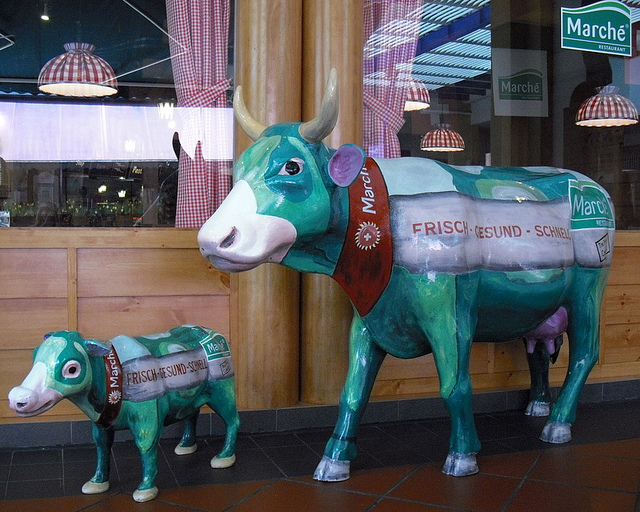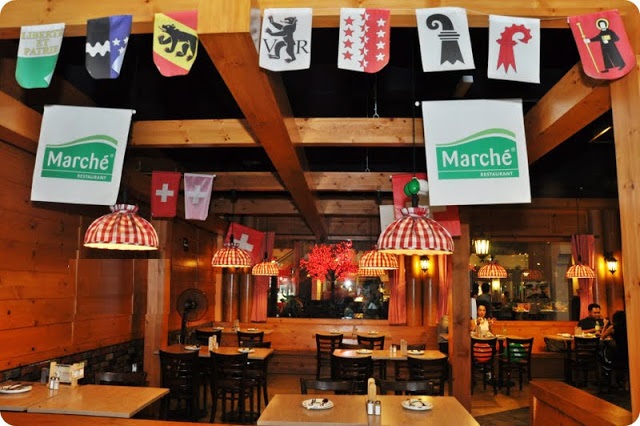 Each guest has a 'market passport' that is stamp with the items selected then settle the bill at cashier as they leave the restaurant.
The guests stroll through the markets and stations; select from a variety of top-quality and fresh products; discuss with chef on how to prepare your meal; chef prepare the meal right after and lastly find your seat, relax and enjoy your meal. Food station including rosti, salad, pasta, grill, vegetable, bakery, juice, dessert, soup and etc.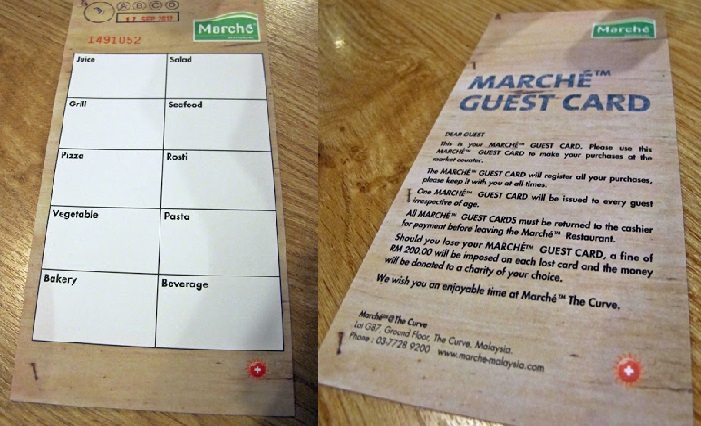 Your 'market passport'
Various food stations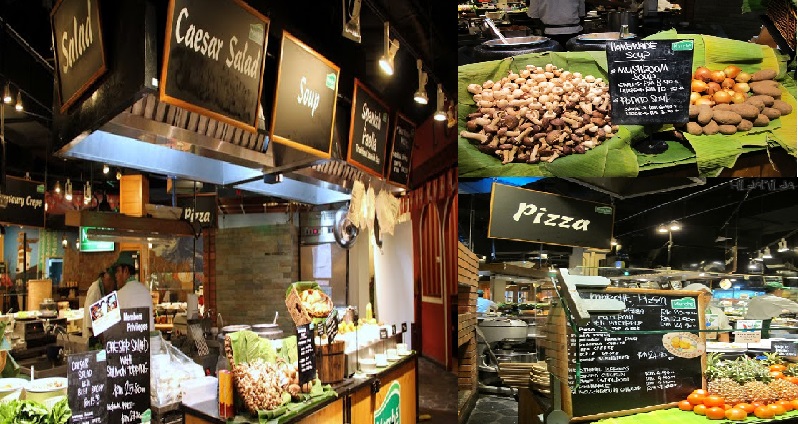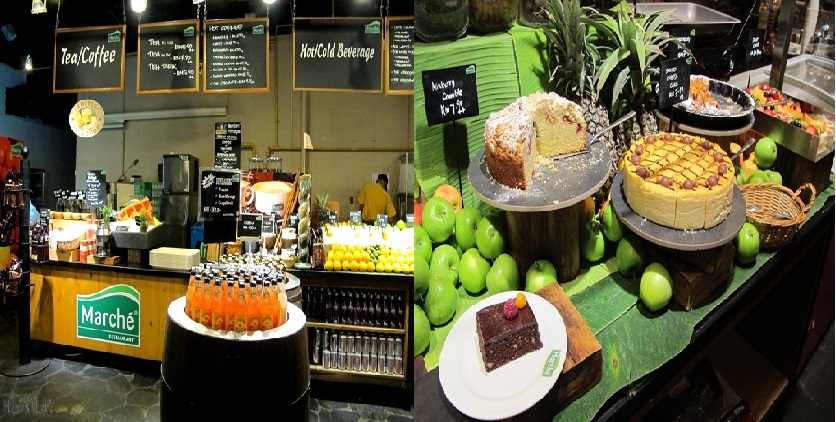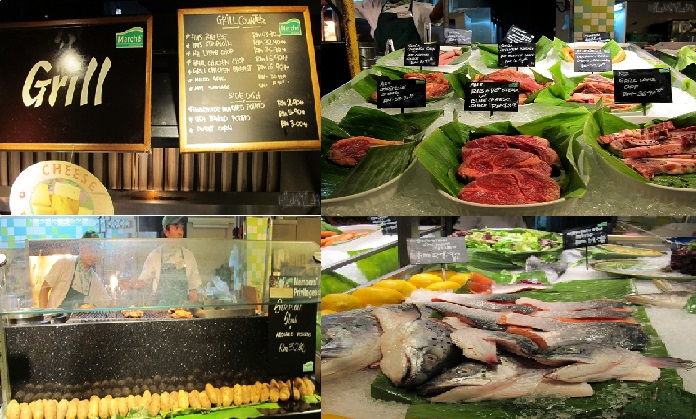 Grilled chicken Chop With Mashed Potato and Black Pepper Sauce; Grilled Salmon; Grilled Lamb and Chicken Sausage with Gravy and Cranberry Sauce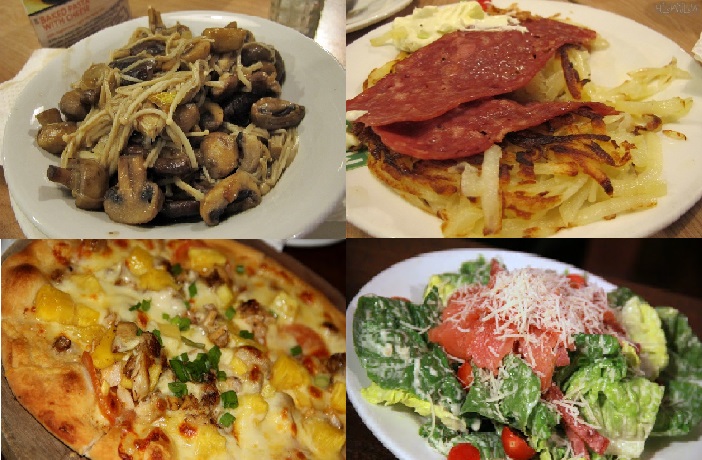 Sauteed mushroom; ; Rosti with Beef Baco; Chicken Pineapple Pizza; Salad topped with Salmon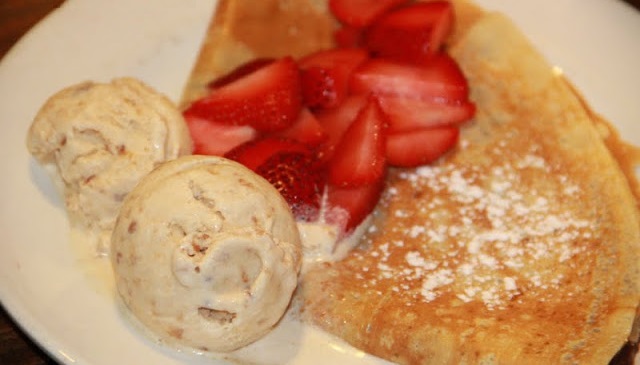 Sweet Crepe with Berry Jam filling served with Walnut Ice Cream Topped with Fresh Strawberries

A restaurant with fresh dining concept which suitable for a big group for food sharing.
*Price Range (per person): RM30 ~ RM50
Address
Contact Info
Business Hour
Lot G87 Ground Floor,Mutiara Damansara, 47800 Petaling Jaya, Selangor, Malaysia