Purple Cane Tea Restaurant 山中茶原 @ Janda Baik, Bukit Tinggi (Bentong)
"Spicing up with Tea", the tagline of Purple Cane Tea Restaurant.

Purple Cane Tea Restaurant, a Chinese restaurant with healthy food concept of infusing tea with food, advocates a modern concept of light but flavourful dishes with less salt, oil, sugar and no artificial flavours while retaining the original aroma of tea. With over 50 appetizing selections prepared with different types of tea including tea beverages, soups, vegetables, seafood, meat (pork free), noodles and rice as well.
Can order from the ala-carte menu with portion size; set menu also available. Set menu may differ time to time. In addition, let them know if you are a vegetarian as the kitchen is able to prepare your dish accordingly.

Purple Cane Tea Restaurant, 山中茶原 newly opended at Janda Baik, Bukit Tinggi (Bentong) where only 40 mins driving time from KL. A great place and unique tea house for your family weekend outing venue; not only meal, can as simple as a tea break.
Slow down and take a deep breath. Let the fresh air and the birds' singing take over your mind. The menu might be different and everytime a suprise as it change according to the available and fresh local seasonal fruits and vegetables in Janda Baik.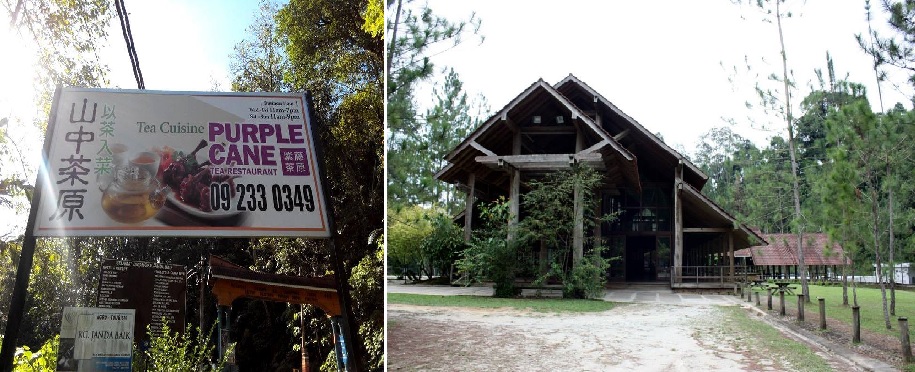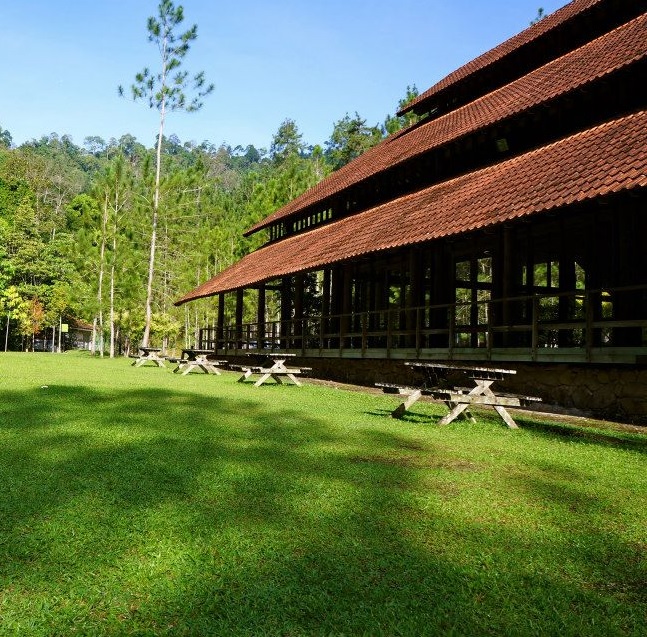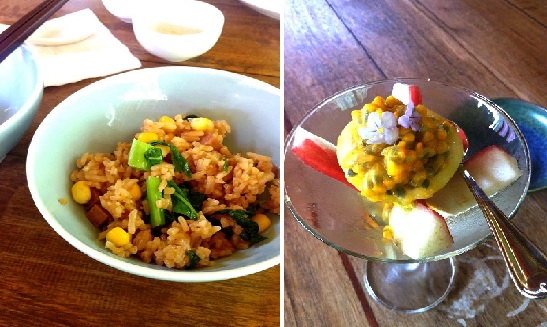 Various soup available such as Lotus Root Soup; Burdock Tea Soup; Kutzu Root Soup and etc. Soup are served in small tea pots, to be sip from the tea cups. Green Tea rice which smell good and nice with dishes. Lei Cha Tea Soup.

Steamed Slice Fish with Mashed Ginger in Tea Sauce; Fried Mee Hoon with Lei Cha; Deep Fried Prawn with Minced Garlic in Rose Tea

Homemade Braised Bean curd in Tea Sauce; Mixed vegetable; Abalone mushrooms stir-fried with Chili and Onions

Green Tea Glutinous Rice Balls with Black Sesame and Peanuts; Rose Lotus Seed Paste; Green Tea Summer Pudding; Cold Winter Jelly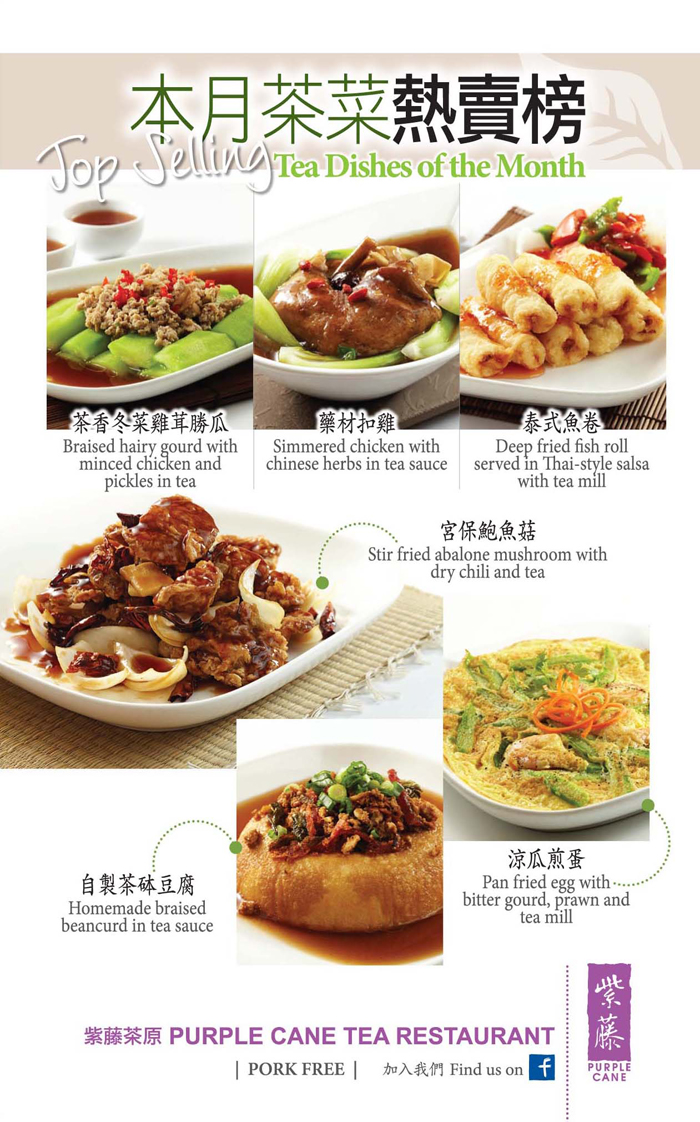 Purple Cane Tea Restaurant suitable for patrons that concern on food healthy as well as patrons that love tea; enjoy tea while food on tea. There is also a large selection of tea to be purchased and enjoyed at home, if you prefer.
Tea House at Janda Baik; consider this option for the good food at beautiful scenery, enjoy and relax!
*Price Range (per person): RM30 ~ RM50
Address
Contact Info
Business Hour
C1, Jalan Tanarimba Pine, Tanarimba Janda Baik, Bukit Tinggi, 28750 Bentong, Pahang Darul Makmur