Din Tai Fung 鼎泰豐 @ Pavilion
Din Tai Fung 鼎泰豐, is an award winning restaurant which originated from Taiwan has branches all over the world; Taiwan . Malaysia . China . Japan . Korea . Australia . Indonesia . Hong Kong . United States . Singapore . Thailand.
Din Tai Fung has been voted Top 10 Restaurants in the World by The New York Times and has garnered 1 Michelin Star.
Din Tai Fung's outlet in Pavilion with a bright, simple and clean interior. This place is almost always packed. If you are here during lunch or dinner time, don't be surprise to see a long queue outside the restaurant. It have an open kitchen concept where diners or passerby can watch the chefs at work through a glass panel.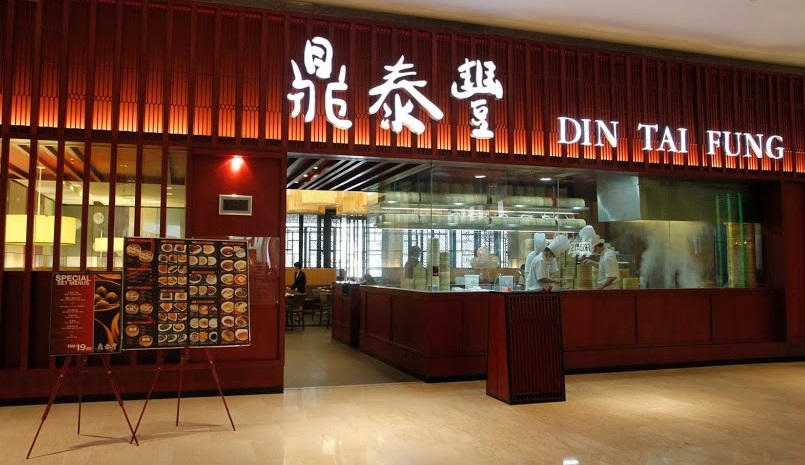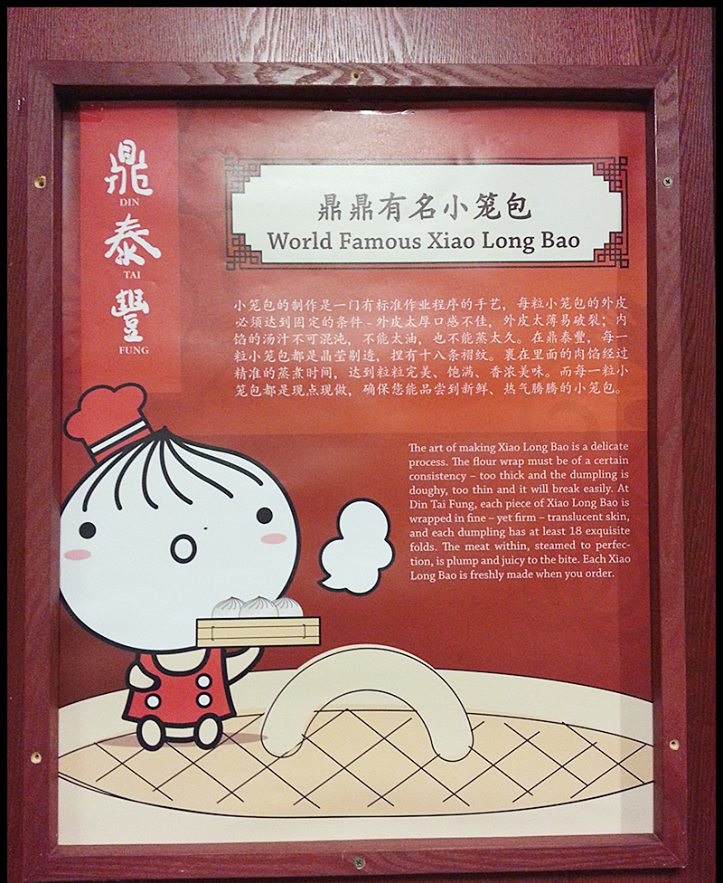 Din Tai Fung is famous known for its delicate steamed pork dumplings (xiao long bao 小笼包); a traditional and decades of handmade artistry, each xiao long bao is freshly made and server upon order placed.
In Ding Tai Fung now, they have a variety types of Xiao Long Bao here. The Xiao Long Bao is one of the specialities where it is Carefully weight, crafted into 18 exquisite folds and it is made fresh from the kitchen. The Xiao Long Bao (小笼包) is having the super thin skin wrapping succulent and juicy meat There is a special way to have the Xiao Long Bao where it is need to be carefully eaten which is " 轻轻提, 慢慢移,先开窗,后品汤, 沾酱汁,一口尝 " This is where you pick up the xiao long bao carefully and put in the spoon, add some vinegar and the slice ginger on the xiao long bao and then by using the chopstick make a whole on the xiao long bao's skin and add the sauce. Then, pop the whole xiao long bao in the mouth.

Pork Chop La Mian; hand pulled noodles noodles were fine with smooth texture and the soup base was great; serve with juicy cook pork chop.

Shredded Pork Fried Rice; Braised Beef Noodle Soup (紅燒牛肉麵);
Cha Jiang La Mian (炸酱拉面) - Sringy la mien is being served with the spicy dried beans, shredded meat, tomato, green soy bean and soy bean paste
Spicy Vegetable and Pork Wontons (紅油抄手)

Pork Chop Fried Rice another signature items in Ding Tai Fung where the fried rice is simply flavorful and full if the aroma. The rice which is being used in the Pork Chop Rice is Japanese Rice and it is cooked with the Taiwanese Style. The pork chop rice is indeed simple by its bane but the taste is simply good and it is really nice whern you are having the mouth watering pork chop which are being served together with the fried rice.
Sour Spicy soup La Mien; Vegetable Pork Dumplings La Mian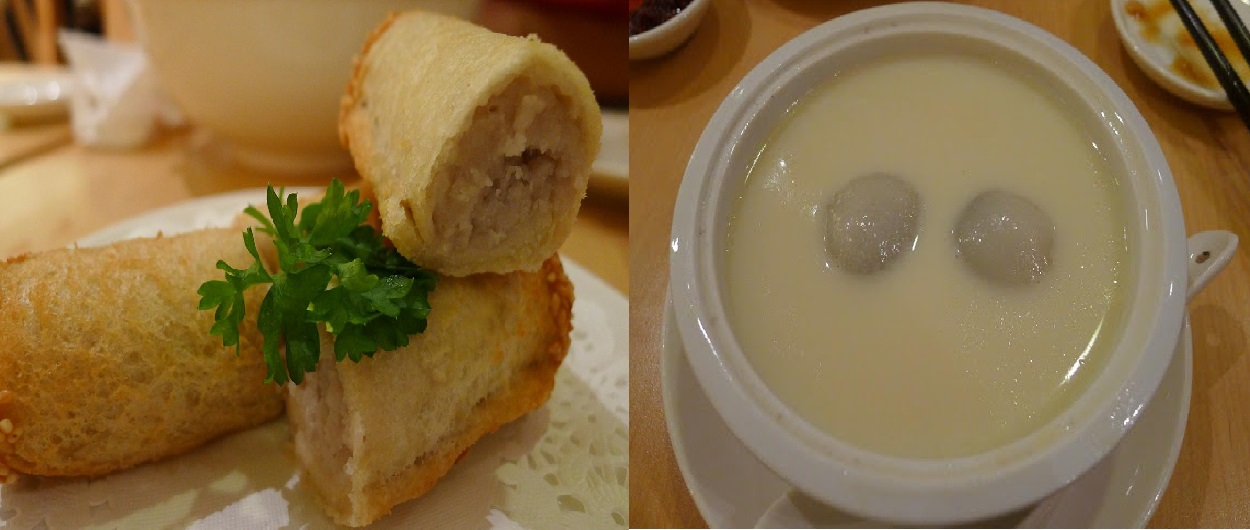 Golden Yam Paste Rolls - smooth yam paste and crispy skin; Sesame Dumplings in Homemade Soya Bean
*Price Range (per person): RM30 ~ RM50
Address
Contact Info
Business Hour
Lot 6.01.05, Level 6, 168 Jalan Bukit Bintang, Pavilion, 55100 Kuala Lumpur